Business Descriptions

Industrial Products Field
Industrial Products Field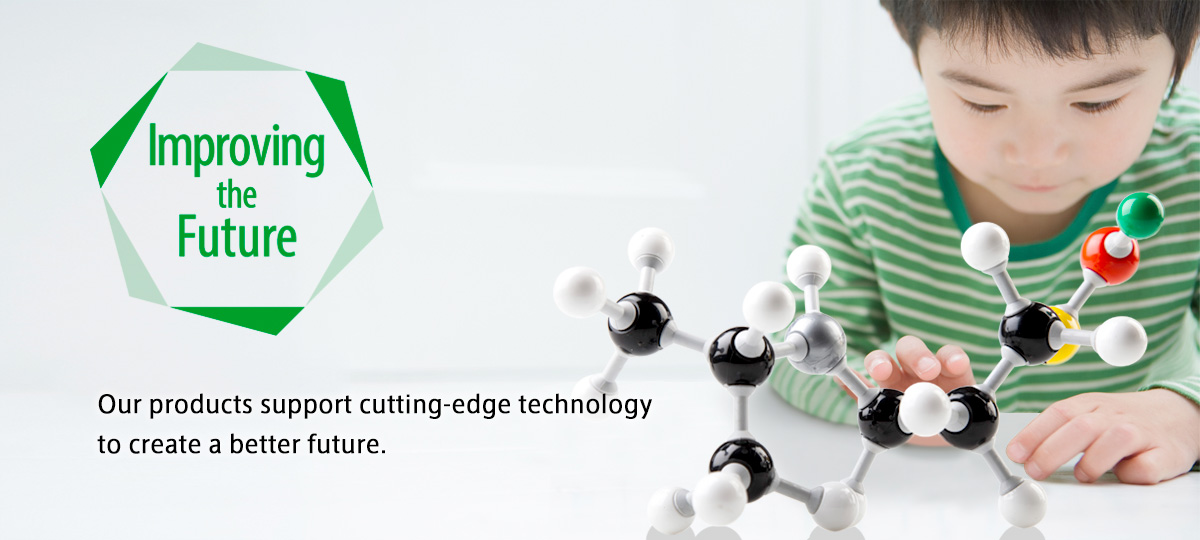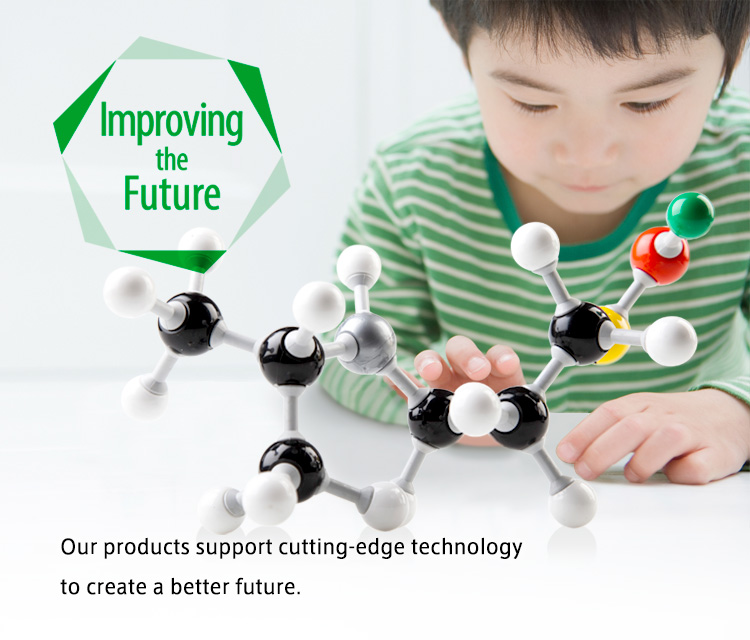 Development and manufacturing of specialized products that support people's daily lives
The organosilicon compounds manufactured by our company are used as surface treatment agents for high-purity, high-function silicon wafers for manufacturing semiconductors and as environmental-friendly ingredients for ship-bottom paints. Our pyridine derivatives are used as the main ingredient in tire code adhesives and amino-acid derivatives as chelating agents for industrial use. Our products support people's daily lives and futures in various ways.
Centralization of product development and manufacturing, allowing for the application of our products to semiconductors and electronic devices
In manufacturing semiconductors and electronic devices, strict process management is necessary for each production process and their ingredients should be controlled by specific detailed specifications. Based on our experience in developing and manufacturing foods and drugs, we have centralized product development and manufacturing in such a way as to meet the rigorous standards of semiconductor manufacturers and thus contribute to the development of the information society.
Health- and eco-friendly agricultural chemicals
Agricultural chemicals are essential to increasing the productivity of crops. A recent trend is to produce healthy, environmentally friendly agricultural chemicals. In response, we manufacture and supply high-quality ingredients and intermediates suitable to manufacture agricultural chemicals that meet this trend.
Development of environmentally friendly chemical products to protect the environment and our future
Our efforts to conserve the environment have been strengthened in terms of resource saving, energy saving, recycling and reduction of waste in developing industrial products. We can meet the needs of environmentally conscious customers and support their corporate social responsibility (CSR) activities by supplying environmentally friendly chemical products.